Welcome to PHP For Kids
PHP is a free programming language that can add dynamic content to a webpage. Why learn it? PHP is a simple language that can be learned quickly, and can prepare you for other programming languages as well as provide you with useful problem-solving skills. And did I mention that it's fun?!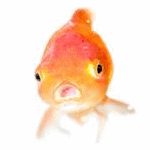 PHP for Kids features tutorials that will teach you not only PHP, but also HTML, CSS & MYSQL, all of which are tools which will go a long way toward building successful websites.
Feeling good about your skills? Take one of our quizzes and see how high you score.
Take a peek at our references for some useful shortcuts and definitions, or browse through our cheat sheets for a quick review.